My new mattress gets delivered tomorrow. The fact that I am this excited about it should tell you a little something about my life! Because the mattress is one of those very plushy fat ones I had to purchase new sheets. I love sheets and towels. If I worked at Bed, Bath and Beyond (also known in some circles as "Bed, Bath and Satan" due to the level of temptation) I would be totally broke all the time. 600 count Egyptian cotton sheets? Yes, please! 100% cotton heavy weight bath towels? Oh, baby!
(Which reminds me - I just saw an advertisement for "quick drying" towels. My only experience with quick drying towels would be those that were nearly threadbare. No, thank you. I want my towels fat and absorbent!!)
Anywhoo, I purchased these sheets.
LivingQuarters Cool Touch Select Percale Sheet Sets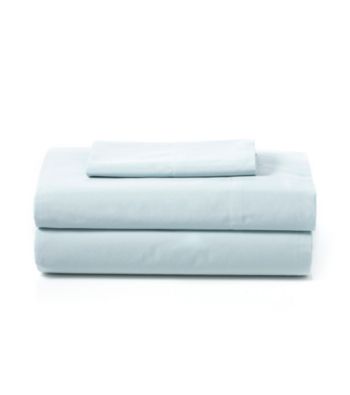 Being of a certain age, the thought of cool sheets grabbed my attention. I can only hope it isn't a bunch of hype as the sheets are currently in the dryer.
One last night on my 10 year old mattress and then blissful sleep on my new mattress and cool sheets. Whoo hoo!!